CARES Team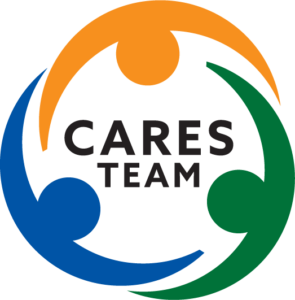 Concern. Assessment. Response. Evaluation. Support.
The Columbia-Greene CARES Team provides personalized outreach to students experiencing barriers that may pose a risk to academic progression. These barriers may be academic or personal in nature.
If you are in need of assistance or would like to make a referral on behalf of a student, please use this CARES Referral Form below. You may also reach out to any member of the team directly.
Ember Traino – Director of Student Success, Chair
Maria Ostrander – Director of Health Services
Jess Sachs – Bursar
Catherine Carlson – Director of Accessibility Services
Julia Podpora – Counselor in Office of Advising, Career, & Transfer Services
Erica Nance – Academic Success Coach & Adjunct Instructor
Matthew Kenny – Associate Professor of Science
Michael Cotrone – Assistant Professor of Science
KellyAnn Radzik – Director of Career Services & Experiential Learning
Jon Coller-Takahashi – Registrar
Andrew Ledoux – Dean of Student Development