Veteran Services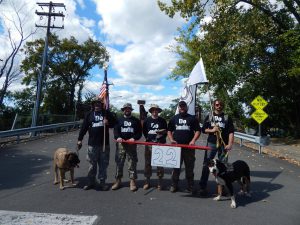 Columbia-Greene Community College is proud of the veterans who have served our country during peace time or war, and we are pleased to be considered a military-friendly campus.
This section of our site includes on-campus services and contacts and links to pages containing information about government and private agencies and organizations.
We encourage our student veterans to take advantage of all of the services and benefits to which they are entitled, as well as participate in events and activities created for and by veterans, often through our active Student Veterans Club. These include our annual Veterans Day Observances, community outreach year-round, and the completion of the 22 Push-up Challenge by CoGreene students, faculty, and administration.
We hope these resources will help our student veterans be successful in college and enjoy their experiences at CoGreene.
Veteran and Military Affairs Advisor: 
Kevin James Kropp
518-697-6502
kevin.kropp@sunycgcc.edu
---
The Johnny Isakson and David P. Roe, M.D. Veterans Health Care and Benefits Improvement Act of 2020 requires educational institutions to make certain disclosures to students using federal military and/or VA educational benefits. To view and print a copy of an estimated personalized cost of attendance you can visit the SUNY Net Price Cost Calculator and select Columbia-Greene from the dropdown. Additional financial information can be found at the NCES College Navigator site.
The SUNY Financial Aid Plan (FAP) will provide a more in-depth analysis and accurate picture of student cost once the student has filed their FAFSA, completed a SUNY application, and has been accepted by a campus.