Financial Aid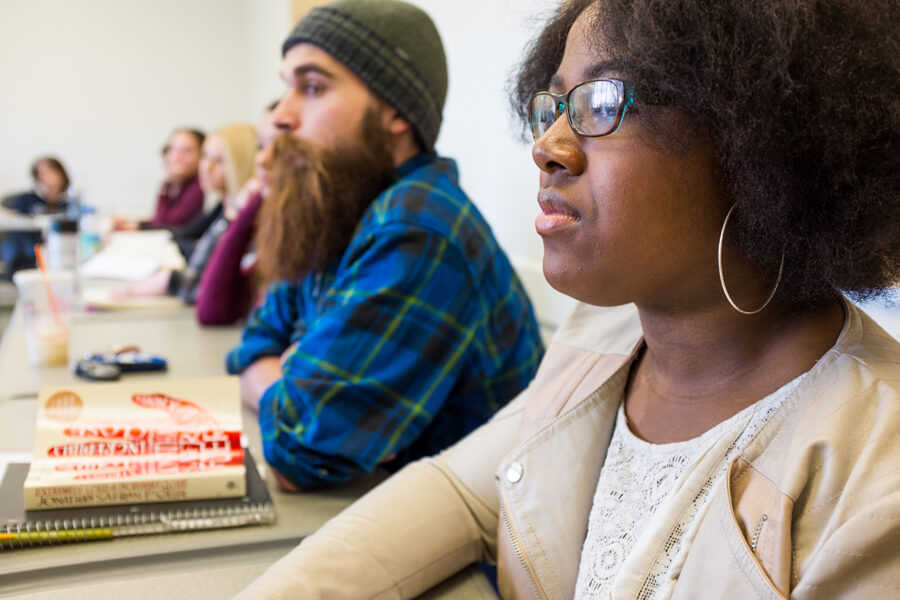 The mission of the Financial Aid Office is to increase opportunities for student access in higher education, to succeed by helping students and their families seek, obtain, and make the best use of all financial resources. We will work together to provide services in a timely, equitable and caring manner. Emphasis is placed on the electronic steps of applying for financial aid, providing students links to the latest financial aid web sites, and providing students with the ability to check their financial aid status online.
Applying for Aid
Students must complete the Free Application for Federal Student Assistance (FAFSA). Apply early! The FAFSA can be filed on October 1st each year.
Processing results usually takes only one or two weeks. Use the IRS Data Retrieval Process (IRS DRT) when completing the FAFSA. Students who use the IRS DRT and are selected for verification will not be required to submit the IRS Federal Tax Transcript to the College. (Note: the Federal School Code is #006789.)
Before applying on-line, students may also apply for an FSA ID, or may apply while completing the FAFSA. The FSA ID provides an electronic signature, avoiding the necessity to print and mail a signature page with the on-line FAFSA. Parents of dependent students also need to apply for an FSA ID.
Types of Financial Aid
Money that does not have to be paid back
Federal Pell Grants: range from $862 to $6895 per year.
Federal Supplemental Education Opportunity Grant (FSEOG): an additional grant awarded to Pell recipients based on financial need that ranges from $100 – $300.
Columbia-Greene Community College Scholarship: awarded annually based on specific criteria including academic achievement.
New York Tuition Assistance Programs (TAP): available for full- and part-time students attending New York postsecondary institutions, including community colleges, state colleges, and private schools.
Excelsior Scholarship: covers full tuition up to $5,500 for eligible full-time SUNY and CUNY students, minus amounts received for TAP, Pell, or other awards.
Money borrowed that must be repaid with interest
Federal Direct Subsidized Loan: $5,500 for first-year students and $6,500 for second-year students enrolled in a full academic year program. Repayment begins six months after student drops to less than half-time status with up to 10 years to repay. Current interest rate is 0% in-school (subsidized by federal government) and, as of July 1, 2022, a fixed rate of 4.99% upon taking less than six credits.
Federal Direct Unsubsidized Loan: For students not eligible to receive funds from the subsidized loan, a combination of subsidized and unsubsidized loans may not exceed $9,500 for first-year students and $10,500 for second-year students. The interest is 4.99%, and repayment terms are the same, except interest is not subsidized and will accrue during in-school and six-month grace periods.
Federal Direct Parent Loan for Undergraduate Students (PLUS): Annual loan limit is the dependent student`s cost of education minus any estimated financial aid received. Repayment begins within 60 days of disbursement, or six months after the student stops attending with at least six credits. Interest rate is a fixed 7.54% with up to ten years to repay.
Money earned from employment and paid bi-weekly
The Work Study program provides jobs for matriculated undergraduate students to help pay educational expenses. When possible, the program encourages community service work and work related to the course of study. Work study wages match the current federal minimum wage. Students receive wages on an hourly basis and are paid bi-weekly. Work study jobs are available on- and off-campus. When assigning work hours, employers will consider the student's class schedule.
Money available from outside sources including the Columbia-Greene Community College Foundation
Scholarships are forms of aid that help students pay for their education and do not require repayment. The Columbia-Greene Community College Foundation Office offers a variety of scholarship opportunities to assist new and continuing students in financing their education. The Foundation encourages all scholarship applicants to file a FAFSA to be considered for any award.
Important Details Regarding Financial Aid
When completing the FAFSA, be sure to have included the College's School Code 006789. When contacted by the Financial Aid Office, be sure to access Financial Aid Self-Service in Banner Self-Service:
Navigate to the MyCGCC page on the College website
Select the "Banner Self-Service" under Student Information Portals, and then click or tap the "Banner Self-Service Login" button
Login using Columbia-Greene email and password
Note: Students receive login information in an email upon acceptance. Be sure to check email!
To access the Financial Aid page, click the four-square menu in the top left-hand corner, click Banner, then Student Services, and then Financial Aid.
Bookstore Vouchers
What is a bookstore voucher?
A bookstore voucher allows eligible students to purchase all or a portion of their books from the bookstore using their excess financial aid funds. The amount spent is then added to the student's tuition account to be paid for when their aid is disbursed to the account. The amount of financial aid refund will be reduced by what is spent in the bookstore.
Summer 2023 (session 1): April 24, 2023 – May 22, 2023
Summer 2023 (session 2): June 12, 2023 – July 17, 2023
Fall 2023: July 31, 2023 – September 29, 2023
Spring 2024: December 12, 2023 – February 16, 2024
Who is eligible?
If your Federal Direct Student Loans*, Pell/SEOG Grants and scholarships exceed the cost of your tuition and fees, you may qualify for a bookstore voucher to help with the cost of your books. Only students who have excess federal financial aid, after tuition and fees will be paid, may be eligible for a bookstore voucher. If your admissions acceptance is conditional (i.e., you owe transcripts or other paperwork to the Admissions Office), you must satisfy the condition before being eligible for a bookstore voucher. You must also have a valid Certificate of Residence on file with the Student Accounts Office to qualify for a bookstore voucher. Students can check their C-GCC email for the status of a bookstore voucher.
* Federal Direct Loans will credit your account only if you have returned your completed loan application to the Financial Aid Office. Loan applications may take three to five business days before crediting your account and generating a bookstore voucher.
How much may I receive?
The maximum total allowable bookstore advance is $800 each semester, or the total of your excess funds, whichever is less. Bookstore voucher amounts are subject to change due to changes in your enrollment, academic standing, or status.
Financial Aid Eligibility Requirements
Federal financial aid will not pay for registered credits in classes not required for the student's major. Review courses and degree requirements through Degree Works in Banner Self Service. An Advisor will be able to answer questions.
Federal Financial Aid will not pay for a class taken twice and passed at least once.
Federal Financial Aid will not pay for more than 30 attempted remedial credits.
Federal Financial Aid will not pay for classes never attended, as reported by the faculty member.
Financial aid applicants must maintain Satisfactory Academic Progress (SAP) after each term, as defined by the Columbia-Greene Community College Office of Financial Aid, to continue to receive any source of financial aid. Students may review their status and the SAP policy in Banner Self Service.
Total Withdrawal/Refund Procedures
Students who completely withdraw from all courses while receiving student financial aid are subject to having all or part of their Pell Grant, FSEOG, or Direct Loans returned to the appropriate financial aid issuers. This is called Return to Title IV (R2T4).
For students who withdraw prior to the end of their enrollment period, a pro-rata schedule will determine how much Federal Student Financial Aid (Pell Grant, FSEOG, or Direct Loan) funds were earned at the time of withdrawal. For example, a student who enrolled in a 15-week term (108 days) and officially withdraw from all classes after attending 64 days, will receive a prorated calculation. In this example, the student earned 59.30% of the term financial aid award and must return 40.70% to the Federal Government.
A student who receives all "F" grades with a last date of attendance prior to the last date of a term is considered an unofficial withdrawal. For these students who unofficially withdraw, the last date of attendance reported by the instructor after the end of the term is used. In this example, the College will retain 50% of the student's financial aid and 50% will be returned to the Federal Government.
Student Financial Aid funds must be returned in the following order:
Unsubsidized Direct Loans
Subsidized Direct Loans
Federal PLUS loans
Federal Pell Grants
Federal Supplement Educational Opportunity Grants (SEOG)
Financial Aid Refunds
If your Student Account displays a credit balance, you may use that amount towards Columbia-Greene virtual bookstore to purchase books and supplies beginning two weeks prior to the start of the term and until the end of add/drop period of each term.
If you qualify for a refund after your tuition, fees, and book charges are paid a check will be mailed to your address in file with the Registration Office.
Loan Default Management & Cohort Rates
Schools that monitor borrowers' repayment status can identify borrowers who have just entered repayment and make sure that they are aware of all the repayment options available to them. This information can help a borrower avoid default! Columbia-Greene will publish past and present year default rates along with the national average to the website yearly.
| Year | Loan Default Rate |
| --- | --- |
| 2018 (3 year) FINAL | 10.6% |
| National Average (FY 2018) | TBD |
| 2017 (3 year) FINAL | 15.7% |
| National Average (FY 2017) | 9.7% |
| 2016 (3 year) FINAL | 12.2% |
| National Average (FY 2016) | 10.10% |
| 2015 (3 year) FINAL | 13.5% |
| National Average (FY 2015) | 10.8% |
| 2014 (3 year) FINAL | 16.7% |
| National Average (FY 2014) | 11.5% |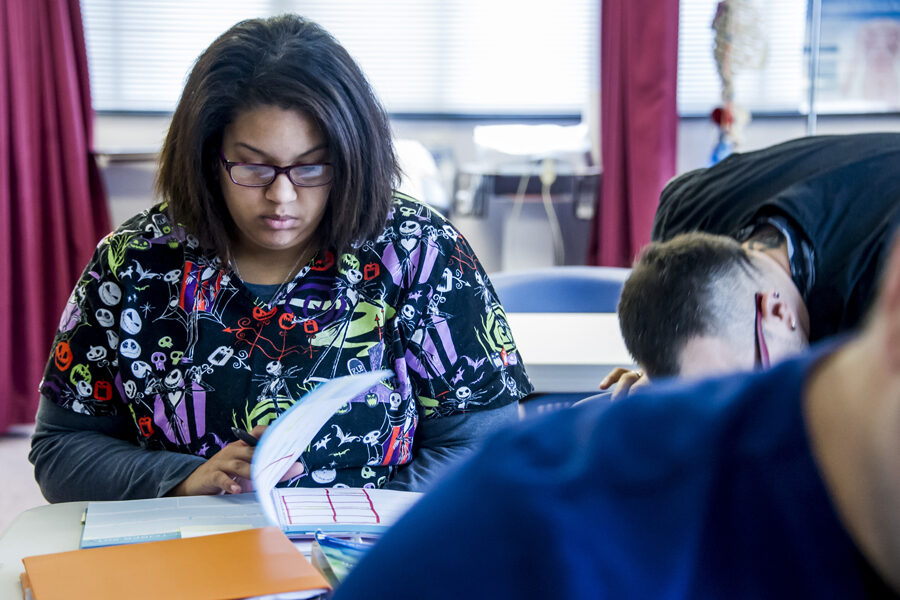 Cost of Attendance
These figures are provided for estimating expenses as individual student costs will vary and change.
The estimated cost of attendance (COA) at Columbia-Greene for full time students who are NYS residents for 2022-2023 is as follows:
| Cost Type | Estimated Cost |
| --- | --- |
| Tuition | $5,112 ($213 per credit hour) |
| Fees | $708 (will vary) |
| Room & Board | $10,000 |
| Books & Supplies | $1,600 |
| Transportation | $1,800 |
| Personal Expenses | $900 |
| Total Estimated Cost | $20,120 |
The estimated cost of attendance (COA) at Columbia-Greene for full time students who are NOT NYS residents for 2022-2023 is as follows:
| Cost Type | Estimated Cost |
| --- | --- |
| Tuition | $10,224 ($213 per credit hour) |
| Fees | $708 (will vary) |
| Room & Board | $10,000 |
| Books & Supplies | $1,600 |
| Transportation | $1,800 |
| Personal Expenses | $900 |
| Total Estimated Cost | $25,232 |