Accessibility Services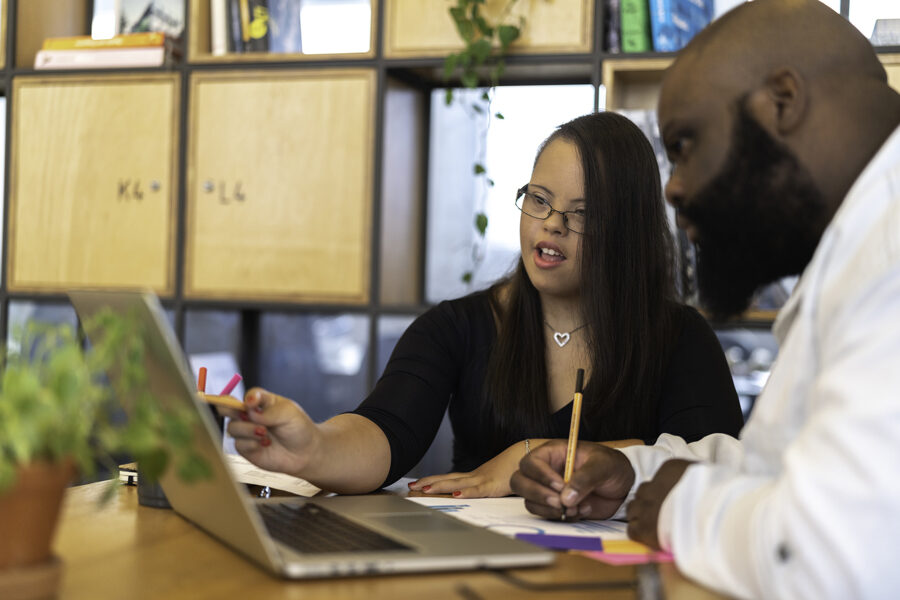 Vision
The Office of Accessibility Services seeks to facilitate a respectful, equitable college campus, inclusive of students with disabilities.
Mission
The Office of Accessibility Services is committed to providing expertise and guidance toward the development of inclusive environments which allow students with disabilities to access all institutional opportunities. We engage in disability education, advance the concepts of Universal Design, and promote disability as a component of diversity.
Enduring Values
The Office of Accessibility Services aligns itself with the following CAS Standards, when adopting its values:  "The values and practices of DRS (OAS) should advance the philosophy that human variation is natural and vital in the development of dynamic communities; inclusion and equal participation are matters of social justice; accessible and usable design is a shared responsibility essential for equity and full participation; and disability is a sociopolitical construct that includes people with a variety of conditions who share common experiences." (CAS Standards 2019).
The OAS provides students the opportunity to reach their full potential by:
Engaging each student requesting accommodations in individualized consultation regarding the barriers imposed by the specific disability(ies) and recommending appropriate academic adjustments to remove or significantly reduce the barrier;
Coordinating academic adjustments, auxiliary aids, and support services that will enable students with disabilities to act as independently as possible in a supportive, inclusive environment;
Providing a supportive atmosphere that promotes independence, self-advocacy, and self-reliance;
Providing information and referral to appropriate campus and community resources.
The OAS helps to foster a supportive and inclusive educational environment by:
Building and maintaining partnerships with faculty and staff and providing guidance and resources in the creation of learning materials and environments which are accessible to students with disabilities;
Advancing the concepts of Universal Design and Universal Design for Learning in creating an environment where accessibility and usable design are a shared responsibility, resulting in inclusive pedagogy;
Promoting disability awareness among all members of the college community;
Providing guidance regarding college policies and procedures to ensure full participation by persons with disabilities in all aspects of campus life.
The OAS promotes disability as a component of diversity by:
Providing a voice for students with disabilities as legitimate members of the diversity community;
Communicating appreciation for the perspectives and experiences of students with disabilities, as vital members of the campus community;
Promoting the respect, integrity and dignity of students with disabilities;
Educating the campus community on inclusion and equal participation as matters of social justice.
NVRA
The Office of Accessibility Services is a National Voter Registration Act (NVRA) voter registration site:http://www.elections.ny.gov/NVRA.html (clicking this link will open a new window to the NVRA site).
Location of the OAS
The OAS is located in room 101A of the Main Building. The office hours are Monday – Friday, 8:30am to 4:00pm for the Spring and Fall semesters.  The Summer Session office hours are Monday – Thursday 8:00am – 4:00pm.
Telephone: 518-697-6437 | email address: oasweb@sunycgcc.edu
Related Links