College News: CGCC Enrollment Jumps 14% and Exceeds Projections
By Raymond Pignone, Columbia-Greene Media, Oct 6, 2023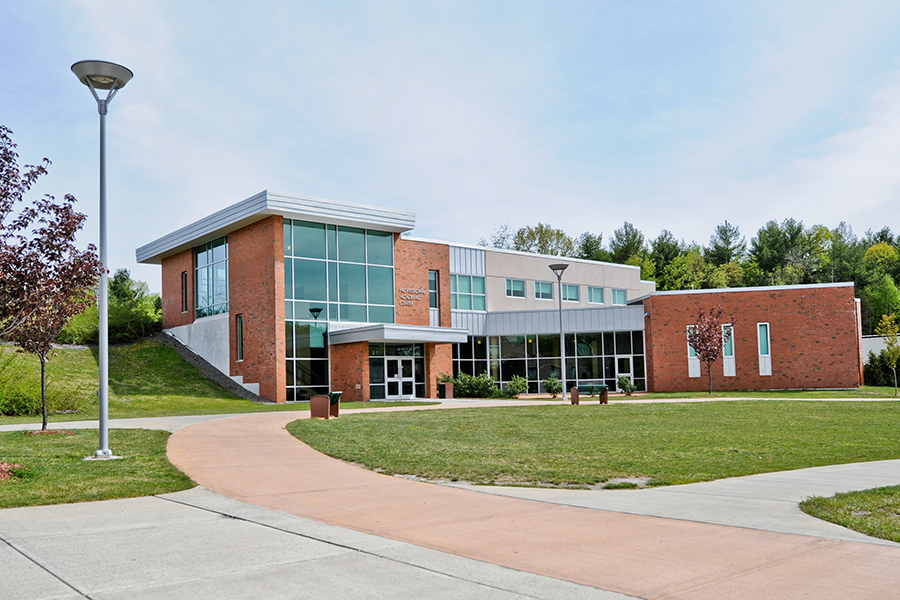 GREENPORT – Columbia-Greene Community College said Thursday it recorded a double-digit surge in 2023-24 student enrollment that surpassed 2023 opening-day expectations.
C-GCC's enrollment jump comes at a time when private colleges in upstate New York and the State University of New York system overall have experienced significant declines in enrollment across the last decade combined with escalating costs and absence of long-term state investments.
Columbia-Greene Community College Dean of Enrollment Management Matthew Green said the latest enrollment figure is nearly double the 8% increase anticipated by college President Carlee Drummer two weeks ago. C-GCC enrollment reflected a 6.8% increase in 2022. "We're very pleased to say that right now, student enrollment is up 4% over last year," Green said. "We attribute this significant growth to several things."
According to Green, the "All Students Matter" instant admissions events held by the college in partnership with several area high schools resulted in an increase in applications and enrollments led by Hudson High School and Windham-Ashland-Jewett Central Schools. The College in the High School program, or CIHS, also showed significant growth.
"Columbia-Greene's commitment to excellence in both instruction and student services really shines through, and we're very happy that more students are choosing to start their higher education journey here," Green said.
According to SUNY enrollment data, community colleges as a whole have experienced a steady decline in enrollment since 2012, losing student numbers steadily year over year before flattening out between 2021 and 2022.
Almost every community college in upstate New York has experienced declines between roughly 30% and 40% in student populations from 2012 to 2022, according to statistics provided by Columbia-Greene Community College.
Green said a peripheral effect of the general rise in enrollment at Columbia-Greene Community College is reflected by a concurrent increase in diversity.
"Columbia-Greene's student population is much more diverse in the 2023-24 academic year," he said.
According to Green, the number of Asian students is up 14% from 55 students to 63 students, the number of Black/African American students is up 59% from 138 students to 220 students and the number of Hispanic students is up 12% from 164 students to 184 students.
"Diversity is a central component of our strategic plan and every course, program and initiative has diversity, equity and inclusion as one of its primary goals," Green said. "The college is here to meet the needs of every student."
As of January 2023, enrollment at all 30 community colleges in the SUNY system numbered 159,333 students, according to SUNY campus enrollment figures. The total enrollment at Columbia-Greene Community College in January 2023 was 1,445 students, up from 1,355 in 2022, according to the latest figures from SUNY.
Of these, Columbia-Greene has 439 full-time equivalent students and 1,006 part-time students, according to SUNY figures.
By race/ethnicity, 936 White, 102 Black and 48 Asian students out of a total of 1,355 attended Columbia-Greene Community College in 2022, according to figures for the 2021-22 academic year provided by Data USA. Nearly 600 students were enrolled exclusively in online courses and 213 students were enrolled in some online courses in the 2021-22 school year.
Gov. Kathy Hochul said Thursday that SUNY, City University of New York and 40 private colleges and universities in New York State will have free application opportunities for high school seniors throughout the month of October. This is the first time that SUNY, CUNY, and New York's private colleges will join together to waive application fees for students applying during New York State College Application Month. Columbia-Greene Community College is a participant.