Commencement
Congratulations to the graduating class of 2023. Commencement will be held May 13, 2023 at 10:00 a.m. on the Columbia-Greene campus.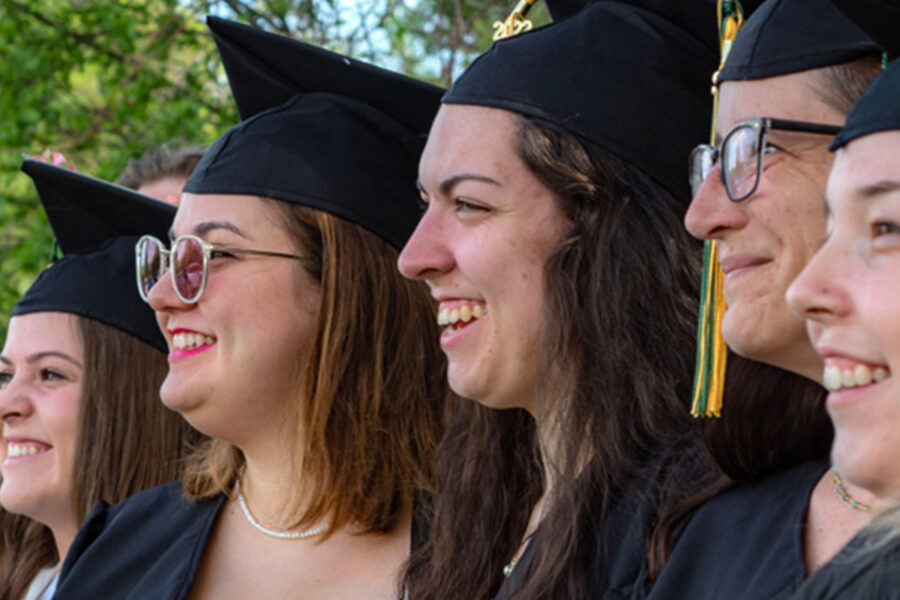 Event Details
Frequently Asked Questions
There is not a limit to the number of guests who attend with each graduate, but seating is available on a first come first serve basis in the gymnasium.
The gymnasium is inside the Main Building and guests can access the space through the south entrance doors. There will be event signage and staff to assist on the day of the event.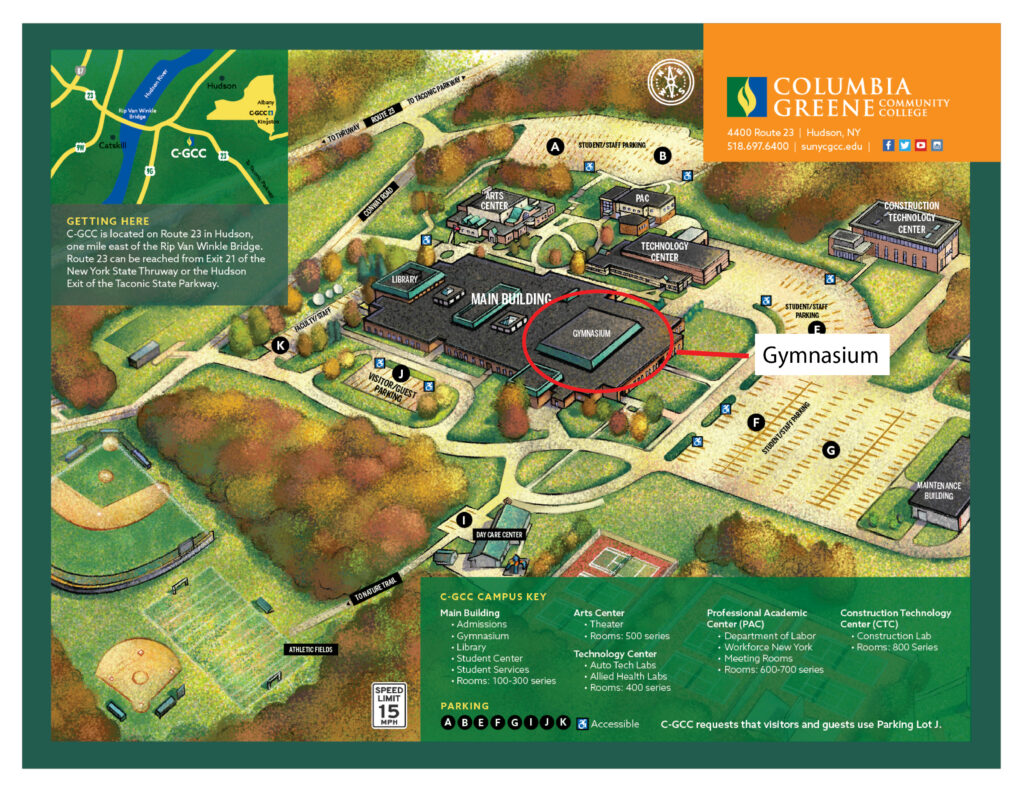 Graduates and their guests are asked to park in the South Lot as it is located the closest to the gymnasium, but overflow parking will be available in the PAC parking lot when the South Lot is closed.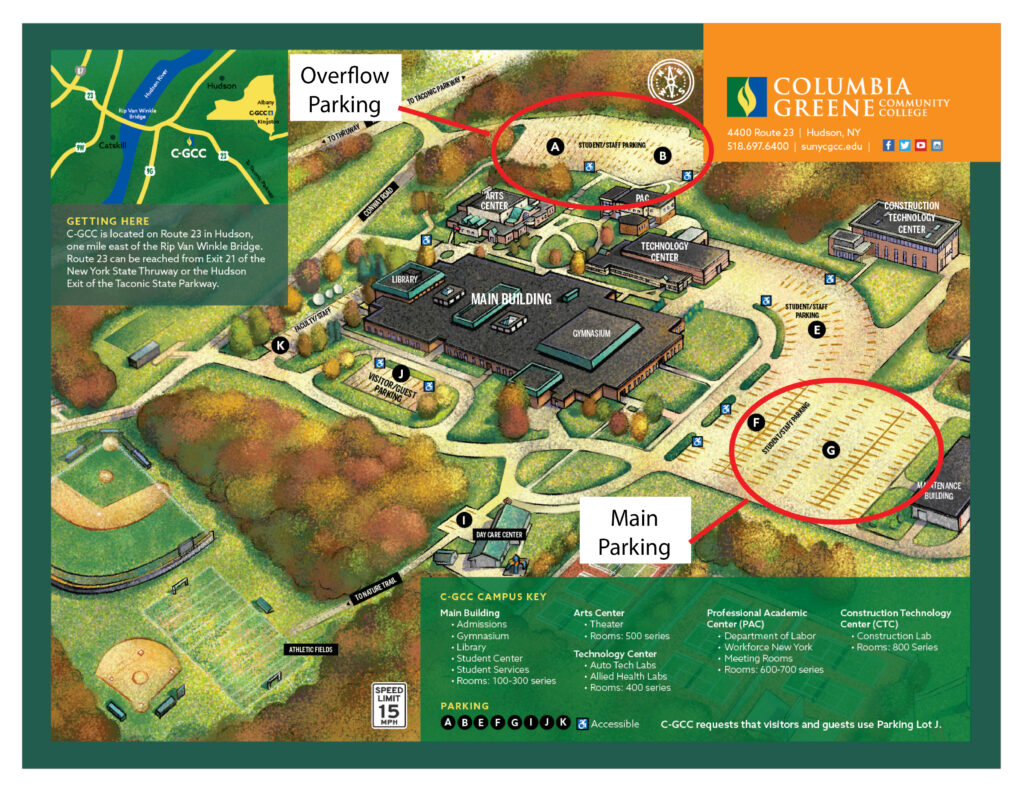 All accessible parking spaces are identified on the Campus Maps with a blue symbol. Accessible parking is available to those with an approved vehicle tag from your local Town/Village.  Parking attendants will direct drivers to accessible parking spaces.  Be sure to display the tag on your rear-view mirror or license plate.
Accessible seating for guests with disabilities and 1 companion is in the back right corner of the Gymnasium, as marked, or in the adjacent Student Dining Hall.  Guests with restricted mobility should plan to arrive by 9:00am.
Access to the stage, for graduates unable to access stairs, is done through a stage lift. The Office of Accessibility Services needs notice by April 28 of any student using the lift. Conversations regarding accessibility can also be held during Commencement rehearsal.
Commencement is approximately an hour and a half.
All graduates, faculty, and platform party members will process out of the gymnasium at the conclusion of the event. Guests will then be allowed to leave the space. To avoid congestion and confusion outside of the gymnasium, we ask graduates to make a plan with their family ahead of time. Convenient places to meet after the ceremony include the parking lot, quad area or event reception tent.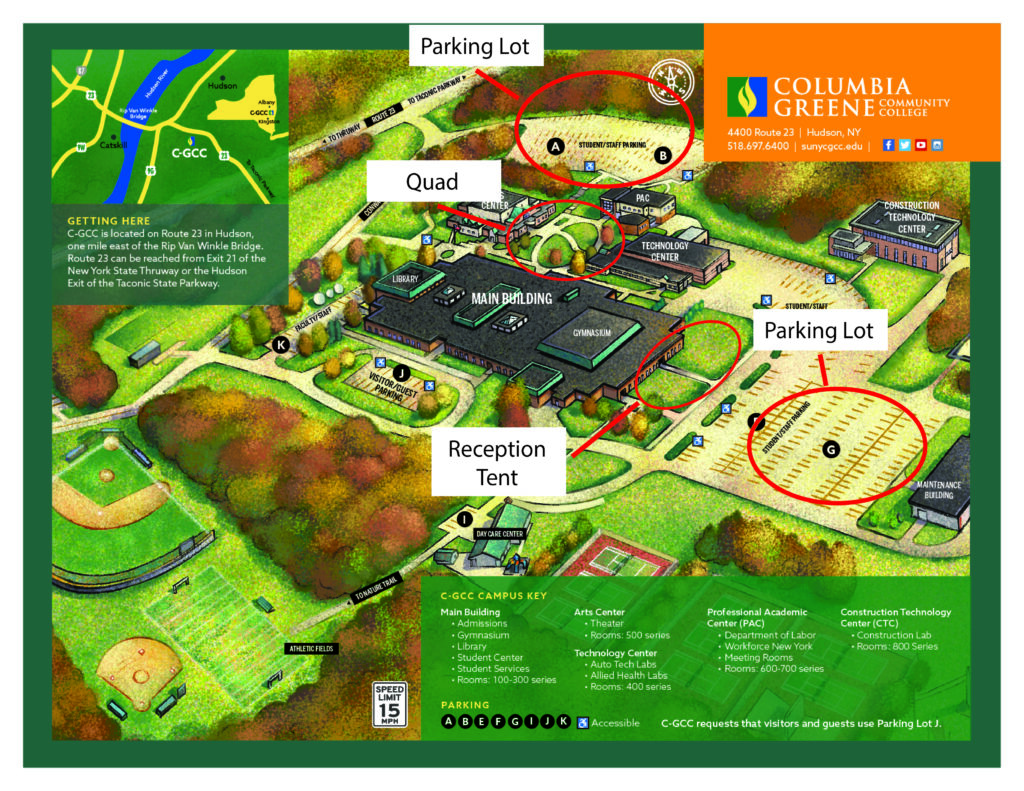 Graduates will be able to keep their personal items in rooms 202 or 206, as assigned. These rooms will be locked during the Commencement ceremony with a Security staff member monitoring.
Graduates will be notified via email in early May when regalia is delivered to campus and with details regarding when and where they can pick up their items.