Achieving the Dream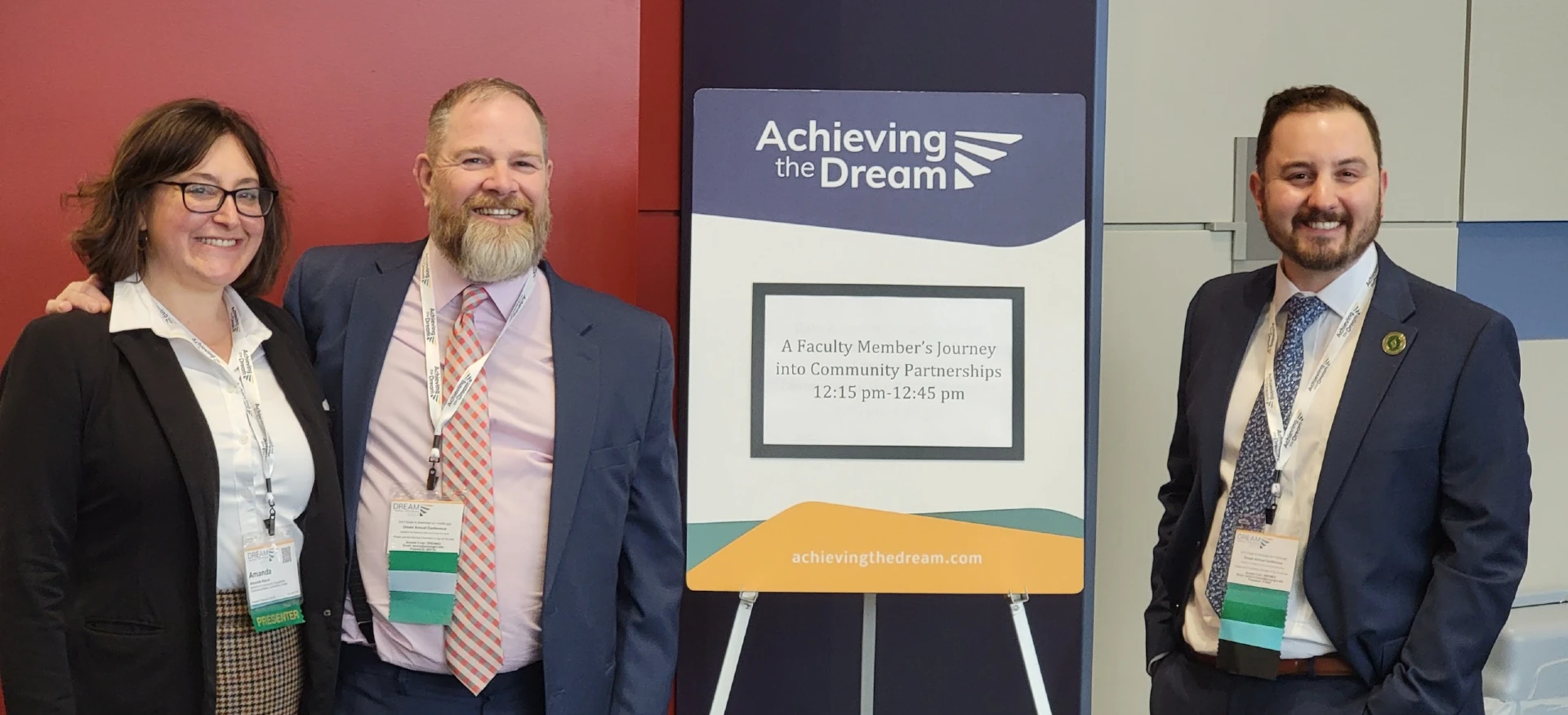 Achieving the Dream and Columbia-Greene
Since 2004, Achieving the Dream (ATD) has demonstrated that innovative, evidence-based community college programs and interventions can produce and sustain improved student success.
ATD was founded to close achievement gaps and accelerate student success nationwide by guiding institutional change, influencing public policy, generating knowledge, and engaging the public. Columbia-Greene is proud to be among ATD's 300 plus network colleges helping students achieve their goals.
Columbia-Greene is a member of ATD's Inaugural Building Resiliency in Rural Communities for the Future of Work Cohort. This cohort aims to increase equitable student success by strengthening the capacity of rural colleges to prepare students for careers in today and tomorrow's digital economy.
Professor Matthew Kenny took a hands-on approach to connect Columbia-Greene Community College with regional employers — the results were transformative.
Achieving the Dream
Opening New Doors - Read Full Article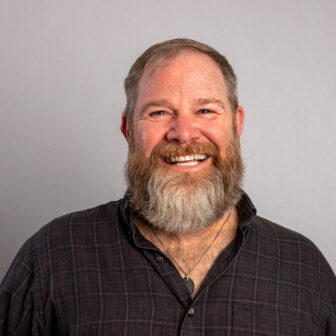 As proud members of the Achieving the Dream Network, Columbia-Greene Community College commits to supporting students by:
Eliminating barriers for equity and learning
Helping students identify their college readiness
Preparing students to implement change in a digital world
Identify individual and systemic barriers to student success and strengthen early intervention strategies.
Increase students' digital competencies through non-academic (non-instructional), co-curricular supports and experiences.
Strengthen community partnerships to bolster student success while closing equity/opportunity gaps.
New Student Intake Survey
Columbia-Greene created a new student intake survey to gather information about students' circumstances which may affect academic progression and personal development. The voluntary survey takes approximately 11 minutes to complete, and all responses are kept confidential within the Office of the Dean of Student Development. Students are surveyed about a variety of topics including their confidence with competencies (e.g., English and Math skills), childcare needs, digital literacy, household makeup, health and wellness, access to reliable technology, transportation, food security, financial status, employment, utilization of disability services, and more.
Responses result in personalized outreach from the Office of the Dean of Student Development and the CARES Team to connect students to on-campus support services and community resources.
The student intake survey was issued to 223 new students in Fall 2022 and yielded a 26% response rate. Some findings include:
33% of respondents identify as first generation
25% of respondents care for children
41% of respondents are working more than 20 hours per week
41% of respondents do not have enough money to cover tuition/fees while also meeting personal needs
92% of respondents selected that they have one ore more barriers to their college success.
CARES Team
Concern. Assessment. Response. Evaluation. Support.
The CARES Team was established to conduct personalized outreach to students experiencing barriers that may pose a risk to academic progression. The CARES Team provides case management support in a timely and compassionate manner.
Community Outreach
CGCC has surveyed over 40 regional organizations to identify opportunities for collaboration in support of students and the local workforce. Since Summer 2022, the ATD Team has set out to:
Assess businesses' digital requirements by asking the question: What technology skills are essential for the workforce?
Educate businesses about C-GCC's credit and non-credit offerings that prepare students to successfully enter the workforce.
Solicit feedback on how the College can support their business.
Identify opportunities for businesses to close equity gaps with C-GCC's students.
Outcomes include, but are not limited to Columbia-Greene becoming a GED Testing Location, the expansion of non-credit offerings delivered through the Office of Community Engagement and Professional Development, and an increased investment in support for English Language Learners.
The Achieving the Dream Institutional Capacity Assessment Tool is an online self-assessment to help colleges assess areas of strength and improvement in the Institutional Capacity Framework. Institutions may also use the tool to measure changes in capacity over time.
The purpose of this Results Summary is to display the aggregated responses from all college participants and disaggregated results by functional area and role to identify areas where there is a convergence or divergence of opinion. The results may be used for individual reflection and as a springboard for campus conversations on overarching themes, strengths to celebrate or build on, opportunities to build, and actions to build capacity.
You can review our Results Summary HERE.
Matthew Kenny, Professor for Biological Sciences
518-861-6435
Andrew Ledoux, Dean of Student Development
518-861-6420
Ember Traino, Director of Student Success
518-697-6381