Try a Class or Two
Congratulations on taking the first step toward a college education! Studies show that workers with an associate degree earn an additional $150 or more each week, on average, than workers who have only a high school diploma. That can add thousands more a year to your paycheck, while preparing you for promotions and other career transitions. We're so glad you're getting started and we're here to help you every step of the way!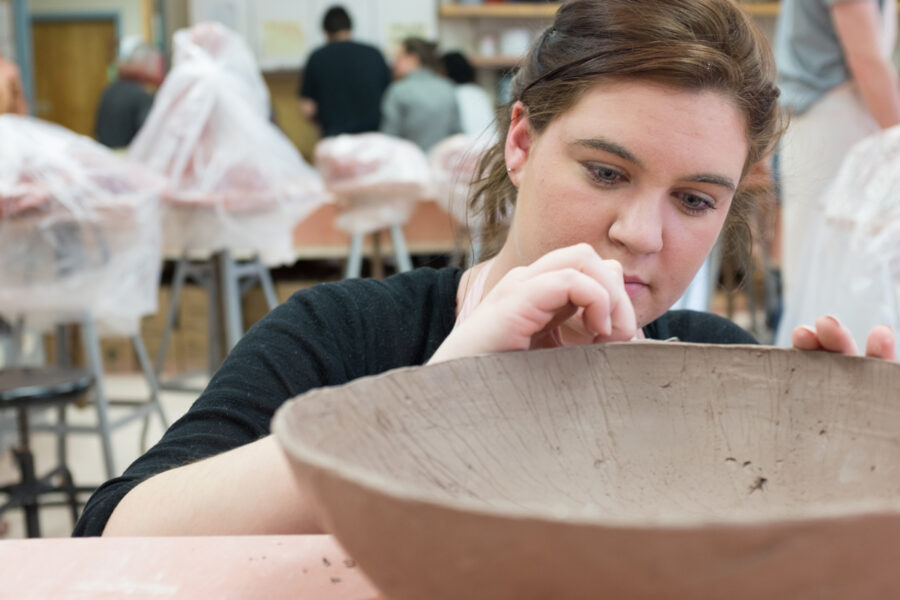 There are many ways to learn about our campus! Schedule a visit with us by e-mailing admissions@sunycgcc.edu or calling 518.697.6500. Or, join us at one of our Admissions Online Information Sessions by registering HERE. If you can't make it to us, we can come to your workplace or other public space. Let us know what works best for you!
View our Course Schedule

 
View our course schedule HERE to figure out when the courses that you are interested in are being offered. Please be aware that courses with the location listed as high school are not available to the general public. Those courses are only offered to high school students at their respective schools.  
When you find classes you're interested in, please take note of the exact CRN number, because you'll need it for your application form.
2. Fill out a Non-Matriculated Application Form
After you've found the CRN number for the class(es) you're interested in, you can fill out the non-matriculated application HERE.  
3. Obtain a Certificate of Residence
If you reside in New York, you must submit a Certificate of Residence for each academic year (Fall through Summer). If you don't submit a Certificate of Residence, you will be charged the non-resident tuition rate, which is twice the in-state rate.
You can find more information on Certificates of Residence HERE.
4. Submit Immunization Records
If you are enrolled for six or more credits, you are required to submit documentation against measles, mumps, and rubella.
You can find more about Immunization Records HERE.
5. Pay Your Tuition Bill
After you've registered for class, you'll receive a tuition bill, which you should be prepared to pay before the start of the semester.
Please note that students who are taking one or two classes are considered "non-matriculated" and are not eligible for federal financial aid. If you'd like to matriculate at Columbia-Greene and become eligible for financial aid, please contact our Admissions department by emailing us at admissions@sunycgcc.edu or calling 518.697.6500.
Get started by completing an easy-to-use 15-minute career exploration survey, Focus2 Career, that uses your interests and values to explore careers and majors at Columbia-Greene. Create your own, free Focus2 Career account HERE. After using the Focus2 Career tool, schedule a meeting with an Admissions counselor to understand how to kick-start your education and career goals. Contact Admissions today at admissions@sunycgcc.edu or 518.697.6500.
Columbia-Greene understands that adult students like you have work experience that relates to your education. Want to apply for credit toward your degree or certificate programs? You'll find the Prior Learning Assessment form HERE.